Play HippoPop for Free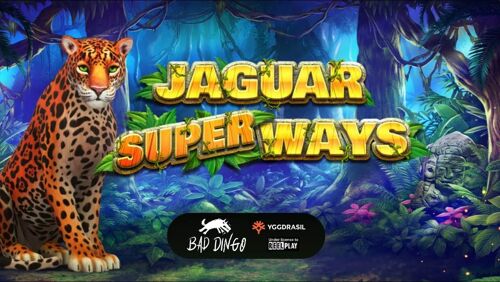 Return to Player
96.10%
Volatility
High
Features and Themes
Autoplay
Free spins
Quick spin
HippoPop
Sculpted totems, colorful landscapes, and shiny pops: each artwork was created to give each winner a fantastic tutti-frutti explosion!
HippoPop is a game where you can win no matter what, with up to 65536 ways to win. It features the exciting PopWins mechanic, where each winning symbol pops up and is replaced by two symbols that increase the reel height. This process is repeated as long as there are more wins. In the base game, the reels can be increased to 6 symbols and up to 8 symbols in the free spins.
Game Information
| | |
| --- | --- |
| Game provider: | Yggdrasil Gaming |
| RTP: | 96.10% |
| Volatility: | High |
| Reels: | 0 |
| Paylines: | 65,536 |
| Minimum bet: | 0.20 |
| Maximum bet: | 40.00 |
| Maximum win: | €1,926,000 |
| Released: | May 2021 |
Play HippoPop at Licensed Casinos
HippoPop Review
The HippoPop slot is another unique experience in the AvatarUX PopWins slot series, inspired by the psychedelic aura of Oaxacan artwork and Alebrije's vision. The end result is an arcade slot landscape where African chimeras coexist with a kaleidoscope of sculpted totems and enigmatic Amazonian vistas. Each win brings a magnificent Tuttifrutti burst on the reels, bringing Shiny 'Pops' to life!
The witty theme of HippoPop combines with innovative slot mechanics to create one of the smartest video slots of 2021. With its combination of epic themes and amazing bonus mechanics, HippoPop slot is a must-have for online casinos looking to produce in-demand slots.
HippoPop features a stylish five-reel arcade slot design that can expand to an incredible 65,536 ways to win. Lucky players can take advantage of the explosive nature of this game and find themselves in the midst of hot spin clusters!
With a neon-lit set of 11 imaginative symbols, you can spin and win: Golden Hippo, Pink Flamingo, Green Panther and Zebra, Frog, Tucan and Fish – plus the low pay A, K, Q, and J icons.
HippoPop offers players of all skill levels the opportunity to enjoy an immersive slot experience with bets ranging from 0.20 to 40. With payouts based on the triggering bet combined with the winning combination or feature, the potential is essentially limitless.
The best paying Golden Hippo symbol pays 1x, 2x and 4x the triggering bet when three, four or five symbols are spun in a row. The four high pay Flamingo, Panther and Zebra symbols pay 0,4, 1 and 2 wins respectively on 3to 5 symbol combinations. The three medium win symbols (Frog, Toucan and Zebra) bring 0.3, 0.8 and 1.5 wins respectively, while the four low win symbols (A, K, Q and J) bring 0.2, 0.5 and 1 x the triggering bet for 3-5 symbol wins respectively.
HippoPop is combined with a high volatility of 330 to create a game designed for players who like a sense of adventure and excitement.
HippoPop bets and payouts
HippoPop can be played with stakes ranging from 0.20 to 40.00 and has an RTP of 96.1 percent. HippoPop is incredibly popular with players looking for hot spin clusters and massive payouts, thanks to a high volatility rating of 330!
Payouts for symbols in the base game
In the HippoPop slot, you can win when you get combinations of three, four or five of the slot's 11 symbols. With base payouts ranging from 0.2x to 4x, as well as different symbol combinations and bet levels, there is a wide variety of real payout possibilities.
The winning potential skyrockets thanks to the robust bonus features. Big wins have the potential to reach x48150 - a payout amount of up to €1,926,000 at the maximum bet!
HippoPop bonus features
Triggering the bonus features is the key to unlocking the game's biggest payout potential when it comes to getting on the lucky track at HippoPop slot. Regardless of whether you spin with the minimum bet or the maximum bet, you can look forward to hot features with payouts of up to x48150.
Our team has developed another game with fantastic bonus features - ideal to seduce slots players looking for explosive sessions with the possibility of growing winnings!
The PopWins Feature
HippoPop, like all other games in the series, uses the powerful and unique PopWins mechanism.
Each HippoPop win results in a fruity "pop" that brings new symbols to the reels in search of winning combinations. With an amazing 65,536 ways to win, HippoPop's "pops" can reach seven heights!
Bonus Wheel & Free Spins
After the reels expand to a height of 6 symbols in the base game, the free spins feature is triggered. The size of the free spins reels ranges from 3 to 8 symbols high.
The player is awarded 5 free spins if he enters the bonus wheel from the base game before the free spins, and spinning the wheel can provide additional up to 4 free spins in the first wheel level and up to 5 additional spins in the second wheel level.
Free spins
Bonus & Free Spins multiplier
When the free spins mode is activated, all spins will have the final multiplier received in the pre-free spins round. Players can potentially multiply their winnings during Free Spins, as each pop round multiplies the multiplier by x1 after the winnings are paid out. When the reels are fully unlocked in Free Spins, the player gets two additional Free Spins.
The bonus feature allows the player to get an additional Free Spins for 85 bets and either go straight to Free Spins or play for the chance to win more Free Spins.
Hippo Free Spins Payouts
The full potential of HippoPop Free Spins is enhanced by progressively larger payouts as the hippo symbols get higher. Increases of x2, x3 and x4 of the standard value are possible:
Free Spins 6 symbols tall, Hippos pay out x2 base value
Free Spins 7 symbols tall, Hippos pay out x3 base value
Free Spins 8 symbols tall, Hippos pay out x4 base value
Find More Yggdrasil Gaming Games