Play Gargoyle Infinity Reels for Free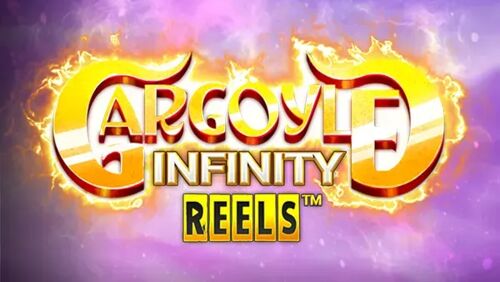 Return to Player
95.76%
Volatility
Low
Features and Themes
Gargoyle Infinity Reels
At the top of a mysterious tower stand monstrous and twisted stone sentinels guarding a famous treasure said to be inside. Their stone forms suggest the presence of living organisms in a shadowy realm beyond our own.
Collect the Portal Stones to open a rift between dimensional universes and awaken the Gargoyle King, who will reward you with 10 free spins! When you enter his realm, you will have the chance to summon him three times in a row. If you are successful, the Wheel of Wretches of his majesty will be unlocked. If the Gargoyle King wishes, you can also spin the wheel for a chance to win the big jackpot of 888 times your bet!
Game Information
| | |
| --- | --- |
| Game provider: | Yggdrasil Gaming |
| RTP: | 95.76% |
| Volatility: | Low |
| Reels: | 0 |
| Paylines: | INFINITY REELS |
| Minimum bet: | 50.00 |
| Maximum bet: | 5000.00 |
| Maximum win: | €213,000 |
| Released: | June 2021 |
Play Gargoyle Infinity Reels at Licensed Casinos
Gargoyle Infinity Reels Review
Gargoyle Infinity Reels is an online slot developed by Boomerang Studios. Free spins, a prize wheel bonus and expanding reels are among the features. This high volatility slot has an RTP of 95.76% and a top prize of 21,3000x.
The first slot from Boomerang Studios to use this technique is Gargoyle Infinity Reels. This game developer is known for thinking outside the box when it comes to gameplay and format, and with an Infinity Reels game in the bag, it brings a lot of variety to its portfolio. Stacked wilds, reels that expand in different ways, free spins, and a reward wheel bonus all contribute to a fascinating experience for players in this slot.
The Gargoyle Infinity Reels by Boomerang will be available on March 10, 2021. In the meantime, check out some other slots that use a similar principle, like Giza Infinity Reels and Secrets of Cleopatra Infinity Reels.
Gargoyle Infinity Reels graphics and theme
When most people think of gargoyles, they see solemn stone monsters. Boomerang's Gargoyle Infinity Reels, on the other hand, features an array of colorful and silly gargoyles for a fun online gaming experience. We are excited about the game's characters and how Boomerang's design team has created such a colorful style.
Variance and RTP
Gargoyle Infinity Reels has an RTP (return to player) of 95.76 percent. That's a bit lower than we are used to seeing from online slots, and it's also less generous than other Infinity Reels releases - with the exception of El Dorado, which has a 95.51 percent payout rate.
How to play Gargoyle Infinity Reels
This game works in the same way as all other Infinity Reels games. You win when you land three or more matching symbols on the reels. The reels expand when you land a winning symbol on the rightmost reel.
In the main game, unlike the other Infinity Reels slots, there is no growing multiplier. This is a bit disappointing, as it's something we have gotten used to in this type of slot. Wilds, on the other hand, can appear in batches, which is a nice little bonus.
Bonuses and free spins
When three or more scatter symbols appear on the screen, the free spins round in Gargoyle Infinity Reels is triggered. During this bonus round, you collect Wilds to unlock more symbol rows. The reels are only activated for one round, but that's enough to give you a chance to win big.
If you manage to unlock all three reels in a single spin, a prize wheel will appear. The top prize on this wheel is worth an astonishing 888 times your bet. Since the wheel can appear on any spin where you have 3 or more wilds, there is incredible winning potential here.
Summary
Gargoyle Infinity Reels by Boomerang Studios is a nice effort that offers players novel gameplay and generous winning opportunities. However, there are other elements that we miss, such as the growing multipliers found in most other Infinity Reels games.
Still, some players might see this as a positive. When it comes to the rules, Infinity Reels slot games can be a bit complicated - but Gargoyle's simplified approach to the basic game sets this slot apart from the others in a pleasant way.
The free spins round, on the other hand, is where things really get going. By collecting wild symbols, you can improve your overall chances of winning - and the ability to trigger the prize wheel multiple times adds to the thrill. It's a fantastic combination of extra features that will keep you entertained for hours.
Overall, Gargoyle Infinity Reels is a slot that should appeal to a wide variety of players. Fans of more traditional slots will appreciate the sleek main game, while those who prefer games with lots of features will love the free spins bonus round.
Find More Yggdrasil Gaming Games