Play Kalamba Games Games for Free
Welcome to Gamblr, your go-to destination for all things gaming! Discover the enchanting world of online slots with unique features, captivating themes, and exceptional graphics. Get ready to embark on a thrilling adventure as we showcase an array of free demos from Kalamba Games. Time to unleash your inner gambler and dive into the enthralling realms of free Kalamba Games slots — only at Gamblr!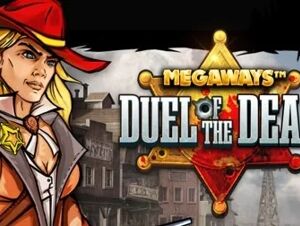 Duel Of The Dead Megaways
Duel Of The Dead Megaways
by
Kalamba Games
Dive into the Exciting World of Free Kalamba Games Slots
Are you looking for free demos of thrilling online slots? Look no further! Here at Gamblr, we're thrilled to offer a variety of free demo play for some fantastic online slot games by none other than Kalamba Games.
What Makes Kalamba Games Stand Out?
Kalamba Games is an innovative game developer who has captivated players and casinos since 2016. They have gained significant momentum in the world of online casino gaming by providing the following:
Unique and engaging themes
High-quality graphics and animations
Rewarding game mechanics
A diverse portfolio with varied volatility levels
So, what's all the buzz about? Let's dive deeper into the reasons behind everyone's love for Kalamba Games!
Unique Features You Can't Resist
Players adore these games so much because of their unique features that you'll likely not find elsewhere.
HyperBonus: This feature allows you to buy your way directly into the bonus round without waiting for it to be triggered.
Hybrid Free Spins: Combining different free spins, this feature offers multiple ways to enjoy extra gameplay.
Missions: Completing objectives within a certain number of spins can reward you with additional payouts or multipliers.
These excellent features often make Kalamba slots irresistible to many players craving excitement and challenges.
Popular Titles That Keep Players Coming Back
Now, let's take a look at some popular titles from Kalamba Games's incredible lineup:
Blazing Bull: Experience wild encounters in this animal-themed slot featuring stacked symbols, expanding wilds, and scorching free spins.
Griffin's Quest: Embark on a mythical journey filled with magical creatures in this enchanting slot offering three types of free spins and a lucrative wheel bonus.
Miami Bonus Wheel: Spin for big wins in this vibrant, 80s-inspired slot game with its engaging bonus wheel and high-paying symbols.
These games are just a few examples of the extensive free Kalamba Games slots collection available!
Why Casinos Love Kalamba Slots
Aside from keeping players entertained, casinos also have plenty of reasons to love Kalamba Games. Their sophisticated back-end system allows:
Seamless integration with existing platforms
Detailed analytics and reporting tools
Customizable promotional features for operators
It is often a win-win situation when providing these innovative games that players and casinos adore.
Experience Free Demos of Kalamba Games Today!
Why wait any longer? Get ready to explore the world of free demos and enjoy the thrilling Kalamba casino games right here on Gamblr! Discover your new favorite slots while experiencing all the unique features, top-notch graphics, and captivating themes that set Kalamba Games apart. Happy spinning!