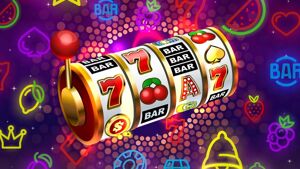 Mastering the Reels: A Comprehensive Guide to Free Slots
Free slots are a popular form of online entertainment that allows players to enjoy video slot games without risking their own money. While some players prefer to gamble with real money for the chance to win big, others want to enjoy the thrill of playing slots without any financial risk. This article will explore everything you need to know about free slots, from how to play them to the top free online slots features.
What are Free Slots?
Free slots are online slot machine games that can be played without making a real money wager. These games are typically available at online casinos. Most online casinos offer these demo versions to entice players to try new games or get familiar with the gameplay before risking real money. However, online casinos require you to open an account with them to allow you to try the games. On Gamblr, you can find an extensive collection of free-to-play slots and play them without downloading software or registering.
Various slot types are available - from classic three-reel slots to modern five-reel or even seven-reel games. The gameplay for each slot type is similar to what you would find in a real money slot game, but without financial risk.
Free Slots vs. Real Money Games
One of the primary differences between free slots and real money games is the lack of financial risk involved in playing free slots. Since you're not wagering real money, you can't win any real money either. Aside from that, the free slots work the same as their real money counterparts - they offer the same gameplay, theme, and game rules.
Why Play Free Slots
There are several advantages to playing free slots. For one, it allows players to try out new games or get familiar with the gameplay of a particular slot without risking any money. Free slots can also be a great way to improve your skills or outline your strategy, as you can practice playing without the pressure of losing any real money.
Lastly, playing free slots can be fun to pass the time and enjoy online entertainment.
How to Play Free Slots
Playing free slot machines is straightforward. As mentioned above, most free slots use the same gameplay mechanics as real money slot games, so you should be familiar with how to play. After loading the game, read the game information, rules, and unique features, and get acquainted with the paytable and all the possible details about the game. Then choose your bet value and spin the reels.
Playing Free Mobile Slots
Nowadays, you can play every modern online casino game on your mobile devices. The games employ the latest software technologies and are optimized for various device form factors, including tablets and smartphones, allowing the player to experience the title on the go.
Some advantages of free mobile slots include the convenience of playing anywhere, anytime, and the ability to take advantage of touchscreen controls for a more immersive experience.
Playing free slots is legal in most jurisdictions, as it does not involve real money wagering. However, it's important to note that playing free slots can be used to prepare for real money gambling, which may not be legal in all jurisdictions. Before engaging in any online gambling activity, research the laws and regulations in your area.
So as you know, some software providers restrict their demos to licensed jurisdictions only. In such a case, you'll be unable to load their games if you're in a non-licensed jurisdiction.
Casino Games Providers
Several casino game providers offer free slots to online casinos. Some of the most popular providers include Microgaming, NetEnt, and Playtech. Each provider offers a unique selection of free slot games with unique themes, graphics, and special features.
Important Free Slots Features
When playing free online slots, there are several features that you should be aware of to maximize your gaming experience. Here are some of the top features to look out for:
Wild Symbols
Wild symbols are special symbols that can substitute for any other symbol on the reels, making it easier to form winning combinations. Some free online slots have multiple types of wild symbols, such as expanding wilds or sticky wilds.
Scatter Symbols
Scatter symbols trigger bonus rounds or free spins when they appear in a specific combination on the reels. They don't have to be on a particular payline to trigger these bonuses, making them an exciting feature to look out for.
Multipliers
Multipliers are unique features that can multiply your winnings by a certain amount, often up to 10x or more. These can be triggered by specific symbols or during bonus rounds.
Bonus Rounds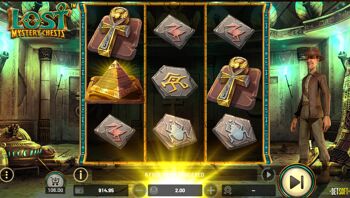 Bonus rounds are unique rounds triggered by specific symbols or combinations on the reels. These rounds typically allow players to win additional prizes, such as free spins or multipliers.
Free Spins
Free spins are rounds where you can spin the reels without betting money. These are often triggered by scatter symbols or during bonus rounds and can offer players the chance to win big prizes without risking their own money.
Progressive Jackpots
Progressive jackpots are special jackpots that increase in value over time as more players wager on the game. These jackpots can often reach millions of dollars, making them a popular feature for players who enjoy the chance to win big.
How to Play for Real Money
To play your preferred games with real money, finding a casino that satisfies all your criteria and offers the games you enjoy is crucial. Once you've picked a game, you can find a list of casinos where you can play it for real money beneath the game window.
Naturally, you want to locate a reputable casino that will pay out any winnings you may earn. However, take your time selecting a casino. Some casinos are superior to others, so we invest significant time developing and refining our casino reviews to provide you with all the pertinent information. Our reviews can help you find a secure, dependable, and trustworthy casino.
Conclusion
In conclusion, free slots offer a fun and risk-free way to enjoy the thrill of slot machines. Whether you're looking to practice your skills, try out new games, or enjoy some online entertainment, a wide variety of free slots are available to suit your needs. So why not give them a try and see what you can win?
Free Slots Frequently Asked Questions
Where can I find the best free slot games?
You can find an extensive collection of popular free slots on our website. Once on the page, select your game and start spinning.
How do I choose the best demo slots for fun play?
The best way to select demo slots for fun play is to read our reviews and check the game's overall rating. It would help if you also considered your personal preferences and taste.
How do I get free spins with no deposit to keep my winnings?
You can get free spins and no-deposit bonuses in online casinos. These bonuses are usually given to loyal players or as a welcome package.
Can I play free slots without a deposit if gambling is prohibited in my country?
Yes, you can play free slots without a deposit, even if gambling is prohibited in your country. Since you don't need to deposit money, it's safe and legal.
How can I win real money in demo play?
You cannot win real money while playing in demo mode. To win real money, you must play in licensed online casinos, make an account there, and deposit some cash.
Can I play free casino games without an internet connection?
Some free slot games require downloading and installation on your computer or mobile phone. However, your browser can play online spinners if your internet connection is active.
Which free slot machine gives the biggest payouts and the highest RTP?
The average payout depends on many factors, including the game variance and your bet amount. The Progressive Jackpot slots generally have the highest payouts but low RTP. Classic slots have higher RTP but lower wins. Please read our RTP and Volatility expert guide for more details.
Can I play free slot machines for fun on my mobile?
Yes, you can play free slot machines for fun from your mobile device if your mobile device supports HTML5 technology. Flash-based games no longer work as Adobe has permanently disabled Flash player.